Biloxi Walkabout
Yesterday, I drove into Biloxi and parked my car on Lamuese St and took a walkabout. You cannot drive on Hwy 90 unless you live there or are part of the recovery effort. My walk was about 1 -2 miles east down Hwy 90 toward Point Cadet. All the beautiful homes that once graced Hwy 90 are gone along this stretch. It is mind numbing and is hard to tell what used to be where. There were certain places you could tell by what little was left. There were only three structures that were still standing though there was massive damage, the Santa Maria Retirement Home, some condos, and the Tivoli Hotel. Think about it for a moment, three buildings standing along a 1 -2 mile stretch of road. My courage failed me in going into the Point where there is total destruction of homes, some of them belonged to workers of C F Gollott & Son Seafood, Inc.
You don't see too many boats in bank parking lots, Lamuese St.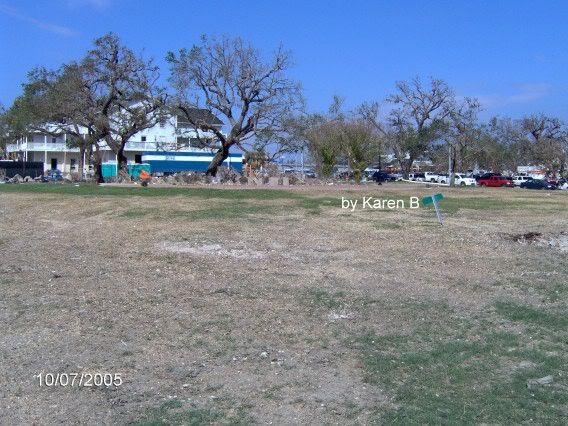 Biloxi Welcome Center & Town Green, Hwy 90. Those brick footings are what is left of a beautiful Victorian house that served as the Welcome Center.
McElroys Restaurant was a focal point in Biloxi Small Craft Harbor. Behind where it stood would have been boats moored. The concrete piers behind it have been broken up.
At the entrance to the Small Craft Harbor is a memorial to all those from Mississippi who received a Purple Heart.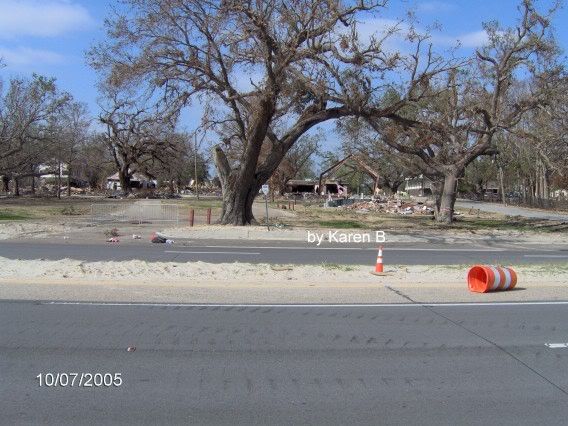 All that's left of the Church of the Redeemer is the memorial to Hurricane Camille victims.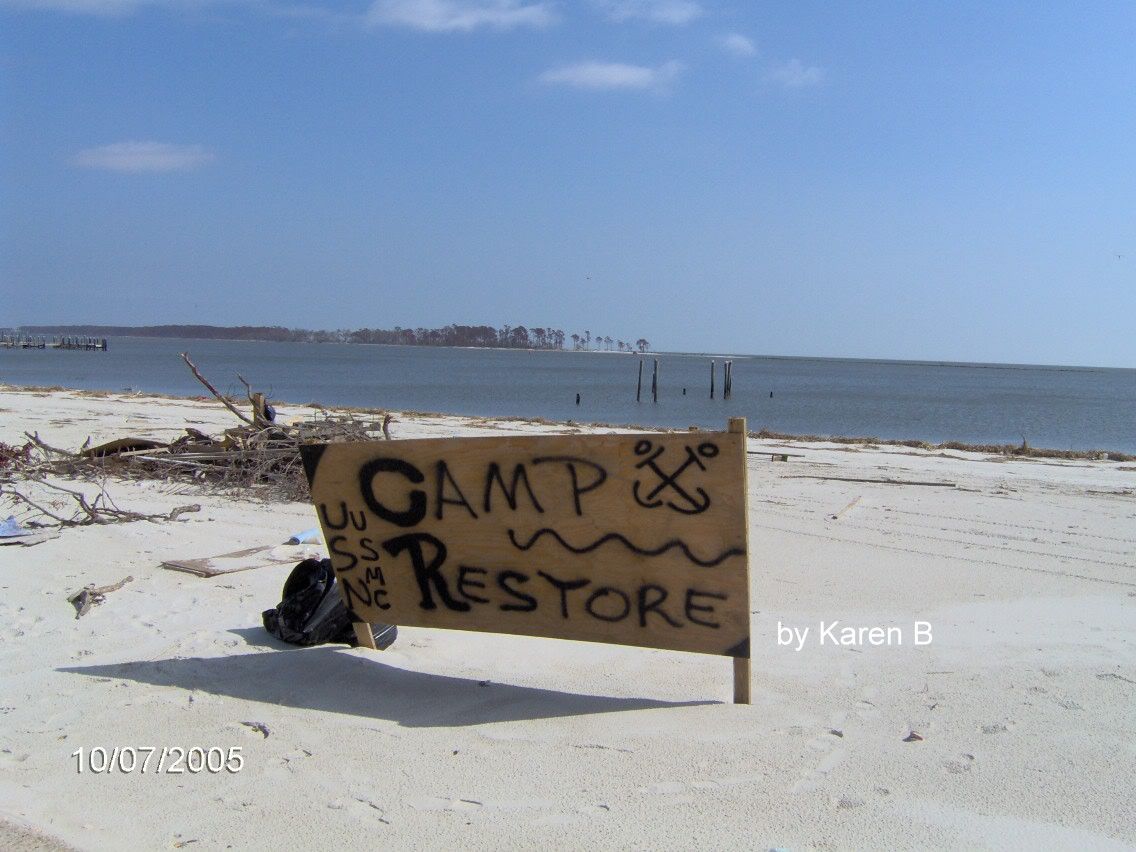 The Marines had set-up Camp Operation Restore.
The two barges from the Grand Casino ended up across Hwy 90. I cannot imagine the surge that must have lifted these massive buildings and set them down in new digs.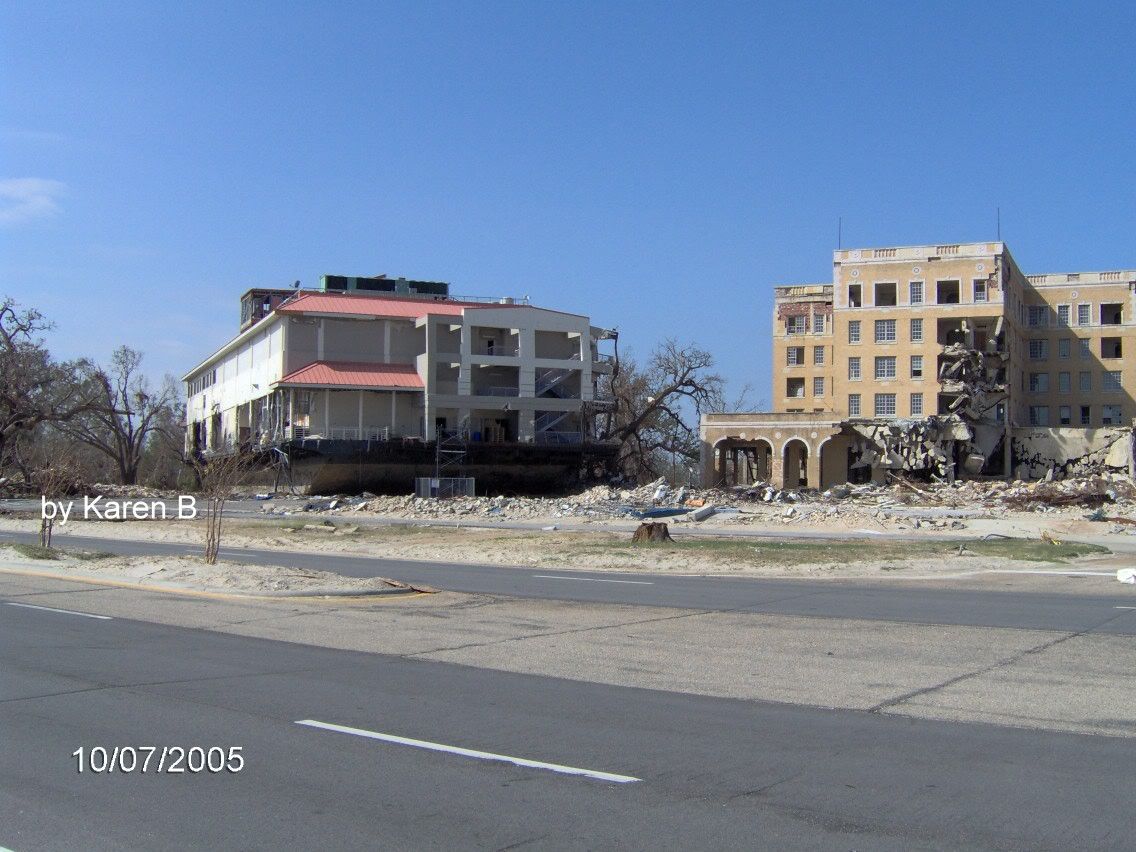 The Tivoli Hotel is barely standing and has as a new neighbor one of the Grand Casino barges.
There was one pleasant surprise. On my way home, I stopped at Bayou Bernard in Gulfport. All the piers were still standing and I could still walk over the bayou.
You can see from the way the marsh grass is bent, the path the water took when it came in. There are reports that Bayou Bernard, which is 5 miles inland, had 13 foot waves.
UPDATE:
St Casserole
, another Coastal blogger has pictures from the West, from Gulfport to Bay St Louis. She is beginning to have the same type of nightmares I suffered from. Please give her some encouragement. Thanks.